International Conference on Green Science and Technology 2021 (ICGST2021)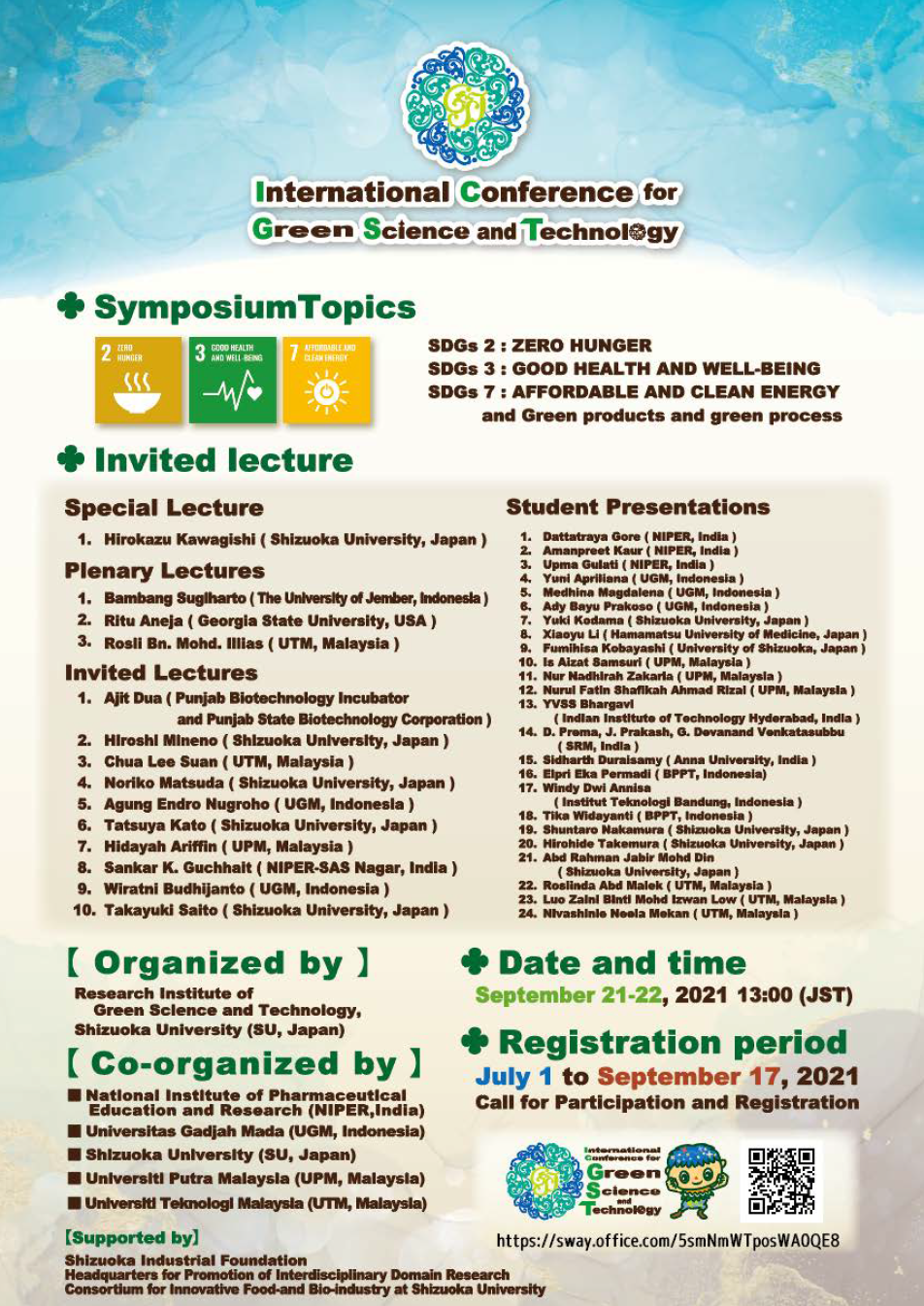 Date: September 21, 2021 (Tue) 13: 00 - 18: 00 and September 22 (Wed), 13: 00 - 19: 00 (Japan standard time)
International Conference on Green Science and Technology 2021 (ICGST2021) will be held on September 21st and 22nd. It was hosted by Research Institute of Green Science and Technology (RIGST), Shizuoka University and National Institute of Pharmaceutical Education and Research (NIPER) in India, Universitas Gadjah Mada (UGM) in Indonesia, Universiti Teknologi Malaysia (UTM) and Universiti Putra Malaysia (UPM) in Malaysia.
RIGST has promoted basic research and technological development related to green science and technology in order to solve today's global problems. We are focusing to resolve issues to achieve our Sustainable Development Goals (SDGs), in particular, SDGs 2 (zero hunger), SDGs 3 (Good health and Well-Being), SDGs 7 (Affordable green energy and Green products and green process).
ICGST2021 will be a place for information exchange by reporting on the latest research and development status from each country in order to achieve the above three international goals.
For more information on the conference, please access below.
https://www.shizuoka.ac.jp/ICGST2021/
https://sway.office.com/5smNmWTposWA0QE8
Please apply from the URL below.