Dr. Sungjo Park of Mayo Clinic College of Medicine visited and held a seminar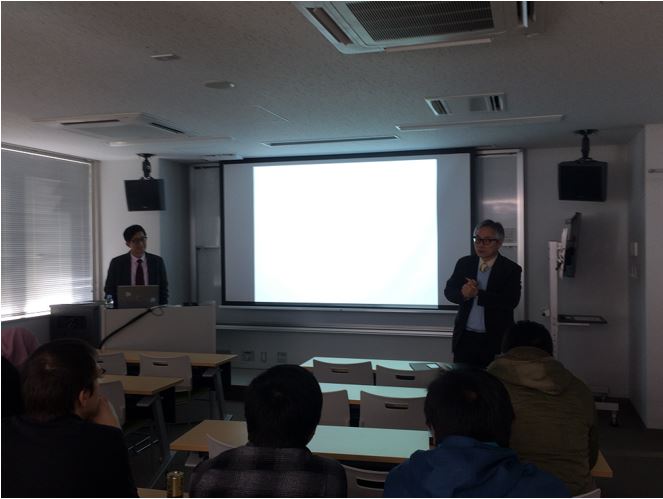 Prof. Park (right) and Dr. Sungjo Park (left)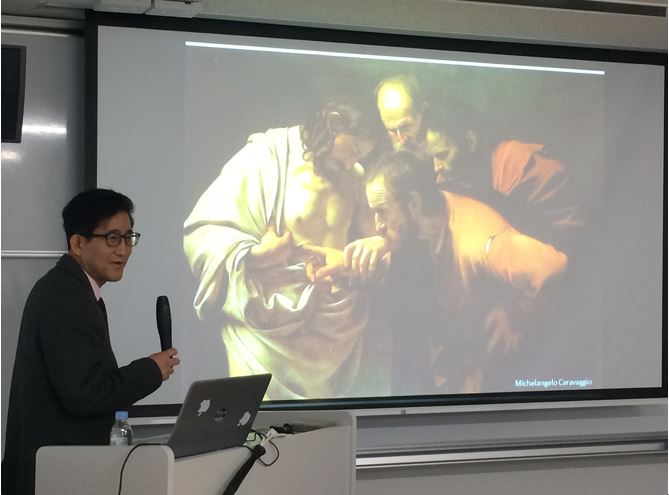 Prof. Park (right) and Dr. Sungjo Park (left) Dr. Sungjo Park
Division:Research Institute of Green Science and Technology
Dr. Sungjo Park, Assistant Professor of Mayo Clinic College of Medicine (U.S.A) visited Research Institute of Green Science and Technology of Shizuoka University on Feb. 12th .
The research of Dr. Sungjo Park focuses on decoding the molecular mechanism and structural architecture of metabolism-associated cardiac proteins to obtain a deeper understanding of heart function and to translate this knowledge into clinical application.
A seminar, entitled "Fractal assembly of biomolecules resolved by atomic force microscopy" was given to Laboratory of Biotechnology's students and Researchers at Faculty of Agriculture Building.
He examined fractal self-assembly of crude and purified human plasma-derived exosome extracts by high resolution atomic force microscopy as they dried on a mica surface. The unique physical behavior and fractal nature of exosome extract may provide a crucial step in mapping the biological relevance and role at play in cell communication and potential theragnostic applications and thus it will become to lead the development of technology in the field of biotechnology that brings useful methods of use to real society.