We will hold a green science cafe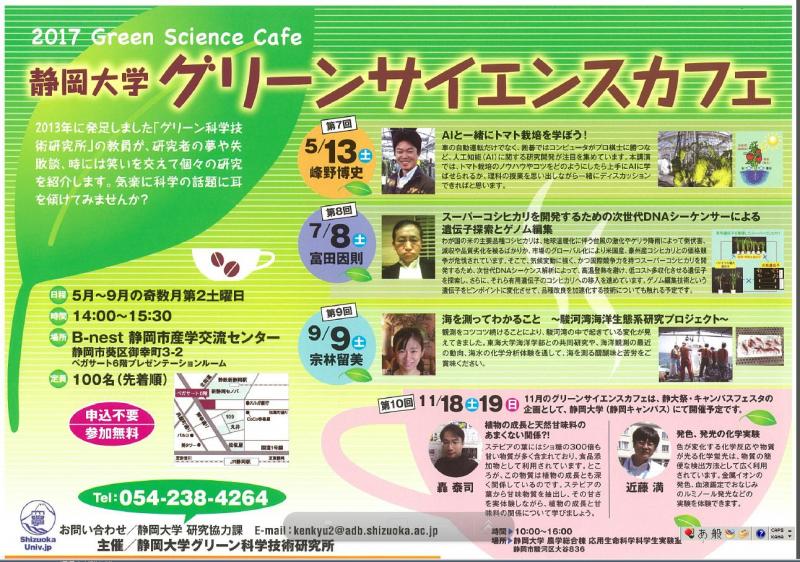 Division:Research Institute of Green Science and Technology
A faculty member from the Shizuoka University Research Institute of Green Science and Technology, which was established in 2013, will introduce individual research with researchers' dreams, failures, sometimes laughter.
Please come listen to the topics of science.
No application required · Participation is free.
◆ Schedule : Second Saturday in Odd Month from May to September
◆ Hours : 14: 00-15: 30
◆ Place : B-nest Shizuoka Industry Exchange Center
(Presentation Room 6th Floor Pegasat 3-2 Miyukocho Aoi-ku, Shizuoka City)
◆ Capacity : 100 people (first come first served basis)
◆ Inquiries : Shizuoka University Research Cooperation Section
(TEL: 054-238-4264 / E-mail: kenkyu 2☆adb.shizuoka.ac.jp)
Next time is September 9th (Saturday) "It is understanding by measuring the ocean - suruga marine ecosystem research project ~".